Did you know coffee syrup isn't only used for coffee? You can find coffee syrup in a wide variety of recipes, ranging from alcoholic beverages to baked goods.
If you're wondering whether coffee syrup is a must-have in your fridge, the answer is yes—but how do you use it?
Coffee syrup is traditionally used as a flavoring in many lattes, but that isn't its only purpose. You can also drizzle coffee syrup on your pancakes or mix it in french toast custard, use it to make delicious cocktails, or add a special taste to your cake icing.
As you can see, coffee syrup is a multi-purpose ingredient that adds an extra kick to various drinks and desserts.
There are hundreds of flavors you can choose from—for example, Torani Syrup has five different flavors of vanilla, and Starbucks uses the brand Fontana.
The remainder of this article will explain how coffee syrup is typically used in different food and drink recipes.
1. Pancakes, French Toast and Breakfast Foods
Most people associate the words coffee and syrup with beloved breakfast foods.
A sizzling grill, the smell of your favorite meal wafting from the kitchen and through the open bedroom door… And when you pad your way downstairs, the scent that brings your senses to life – coffee.
So, I thought we'd start the list off with how we can use coffee syrups in our morning meals.
Syrups come in too many flavors to name, and black coffee is no longer the standard.
Starbucks uses flavors ranging from raspberry to funnel cake, with everything in between, and syrups can be used to flavor nearly any food or drink!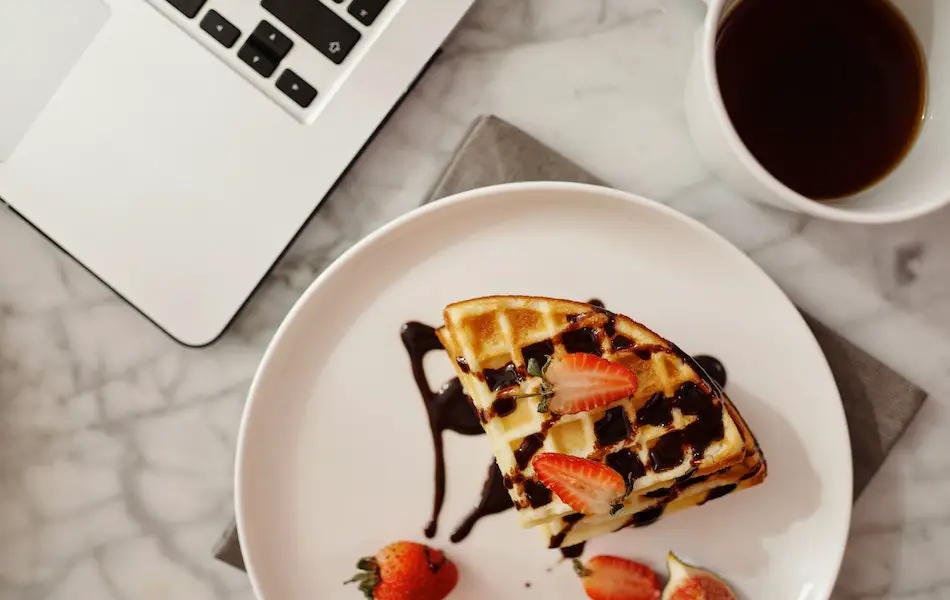 For instance, a tablespoon of vanilla coffee syrup in your pancake or french toast mix, and voila! Your breakfast has just a hint of vanilla.
Cinnamon would be another good syrup to use in any pancake or french toast mixture, but you can experiment with any flavor you want.
You can even drizzle the syrup over your cooked pancakes, the same way you'd use maple syrup.
That's not all you can eat with coffee syrups, though. Flavored syrups can be used in your:
Yogurt. Toss in some granola and fruit, and you've got yourself a nutritious meal!
Smoothies. Perfect for those off to a quick start.
Oatmeal. Fruity and spicey syrups will add that necessary kick.
Of course, you can get even more creative with coffee syrups and give them a less conventional use, such as for marinating fruits or for preparing a pickling liquid.
Still not convinced? Take a look at this list with some other potential breakfast uses for coffee syrup:
Banana Coffee Cake
Lemon Crumble Breakfast Cake
Cinnamon Donut Muffins
Raspberry Crepe Filling
Overnight Oats (choose any flavor you want!)
Evidently, coffee syrups are incredibly versatile, but in the end, you can always just settle for a flavored cold brew.
2. Delicious Cocktails, With and Without Alcohol
A coffee cocktail is exactly what it sounds like: syrups mixed with cold brews mixed with alcohol, shaken up, strained, or stirred.
Coffee cocktails are viscous, simple, and delicious, and don't let the name fool you—they don't actually have to involve alcohol.
The Lavender Flip, for example, combines lavender syrup, espresso, half-and-half cream, and one egg in a cocktail shaker before straining it into a glass– an alcohol-free, energizing cocktail for a warm Spring morning.
A Coffee Old Fashioned Bourbon is great for those that do want a little extra oomph—bourbon mixed with syrup and coffee liqueur will be sure to kick you into high gear.
A Whiskey Maple Coffee Cocktail is another boozy one, using maple-flavored coffee syrup, whiskey, milk, and ice to shake up into a refreshing drink.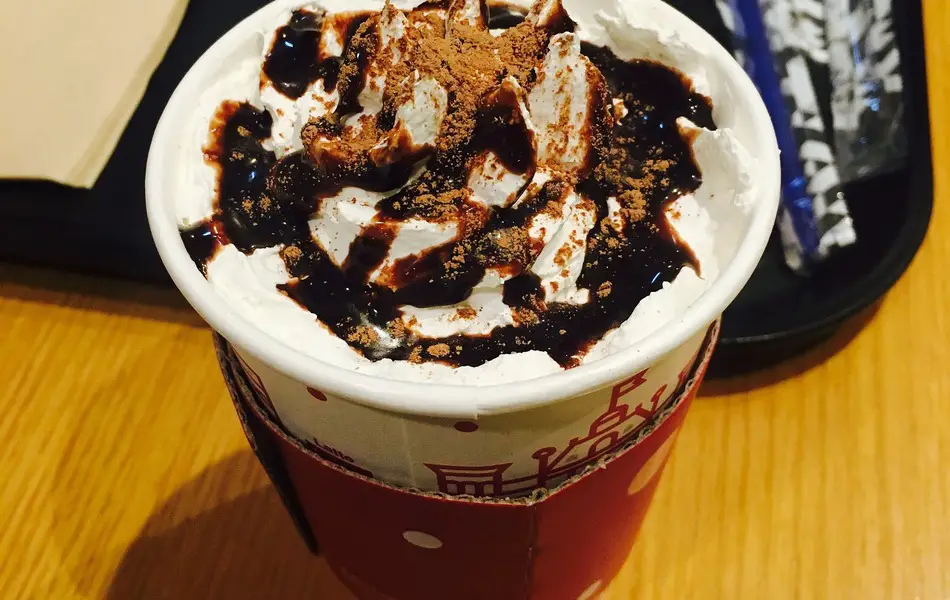 Here are few other exquisite coffee cocktails, with and without alcohol:
Needless to say, coffee cocktails are undoubtedly trendy and can be made with any flavor of coffee syrup, along with brewed coffee (cold or hot) and alcohol, if desired.
They're an excellent option for a cozy book club or the post-dinner work social. 
3. Icing, Desserts, and Milkshakes
I bet it's not hard to believe that you can use coffee syrups in desserts at this point. If you can think of any dessert with a sauce drizzled on top, you bet you can mix coffee syrup into it.
You can even mix a little syrup with chocolate sauce to pour onto your cake or ice cream for a cocoa-caffeine twist.
In fact, any syrup can be used to pour over an ice cream float or sundae. Strawberry, peach, hazelnut, or pumpkin pie—paired with the right ice cream, your tastebuds will be delighted! 
They can even be used in icing for various baked goods. A dash of your favorite syrup flavor in the cake batter, icing mixture, or whipped cream will inevitably flavor the dessert that way. 
Add at least a tablespoon or more for a more pungent taste of the syrup.
Cinnamon coffee cake is a decadent baked good that uses espresso-flavored syrup as the cherry on top—warmed up and poured over freshly baked cinnamon cake.
Just as you can add coffee syrup to a smoothie, you can also use coffee syrup to flavor your milkshakes, which always make for a tasty post-meal treat!
Or, you can soak fruits and cake layers in coffee syrup for desserts like shortcakes or pie.
Cookies are another dessert that can take on almost any coffee syrup.
You're probably used to topping cookies with coffee, but using syrup instead can bring entirely new flavors.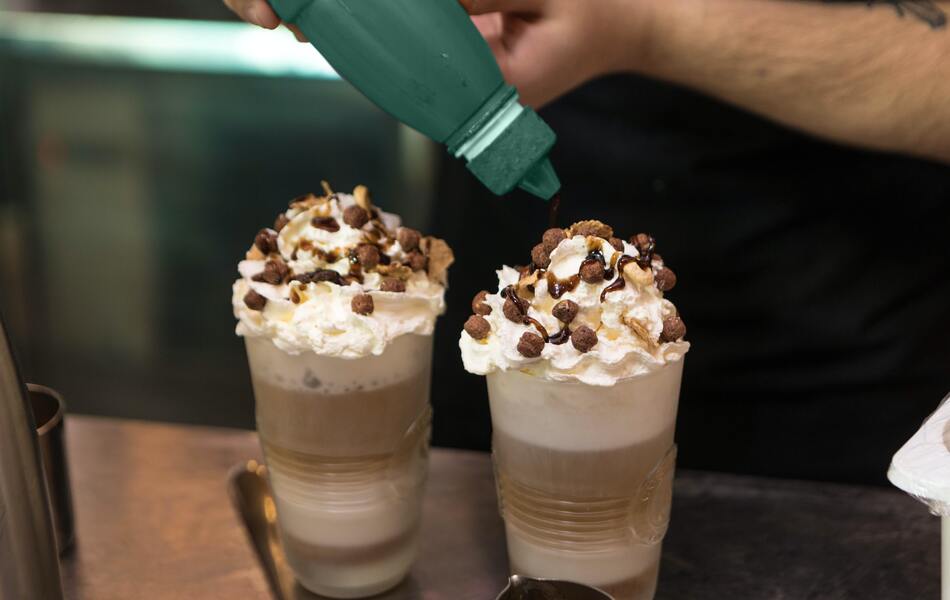 4. Specialty Coffees and Teas
Of course, coffee syrups were first created to make specialty coffees and cold drinks, such as those you see at Starbucks, Bridgehead, and other big coffee chains.
My two personal favorite Starbucks coffees are the White Chocolate Mocha and the Cinnamon Dolce Latte.
Both of these caffeinated beverages use white chocolate syrup and cinnamon dolce syrup! 
Starbucks recommends one tablespoon per twelve ounces of brewed coffee with some milk or cream with any coffee syrup.
Some standard specialty coffee drinks that use different flavored coffee syrups are:
Caramel Apple Spice 
Caramel Frappuccino (caramel)
London Fog (vanilla)
Cotton Candy Frappuccino (raspberry)
Coffee Coolatta (hazelnut)
Peach Iced Tea (peach)
The above list isn't even a fraction of the available flavors that are used in specialty drinks.
As I mentioned earlier, the flavor variety is in the hundreds, so there likely isn't a recipe in existence that can't accommodate a drop of flavored coffee syrup.
Are you looking to turn your coffee into a delicious dessert? Syrup can certainly help you achieve that.
You can use these 8 sweet coffee recipes as a starting point.
Now that you've got an idea of how coffee syrup can be used, it's necessary to be able to pair syrups with suitable meals or drinks, especially if you're experimenting.
Read on for some guidelines for pairing different flavors!
How to Pair Flavors With Syrups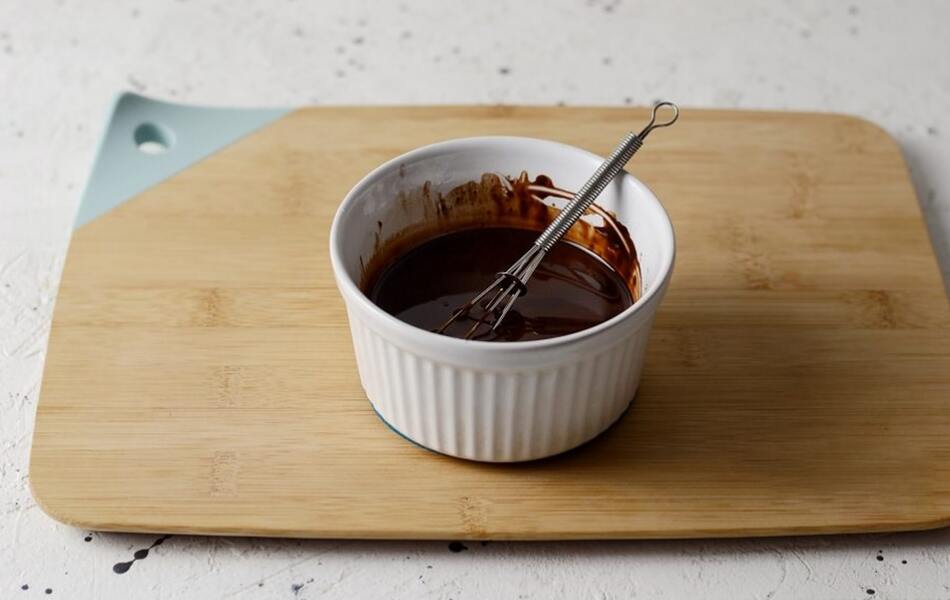 There aren't many strict rules when it comes to pairing flavors, but of course, there are a few things you should remember.
The main takeaway is that becoming familiar with different flavors and pairings is the best way to gain knowledge about what goes well together.
1. Add Syrup to Anything That's Unflavored
The first thing to note is that any unflavored drinks will be sweetened by the flavor of syrup you choose.
Adding strawberry syrup to milk will turn bland milk into strawberry-flavored milk—pretty easy, right?
Another example is 'unflavored' pancakes. Pancakes are usually made with vanilla extract, which is what gives them their slight vanilla taste.
Without that extract, pancakes would taste like flour or mix! If you were to replace the extract with an espresso-flavored syrup, your pancakes would then be espresso flavored.
As you can see, anything unflavored will take on the flavor of the syrup that is added to it. 
2. Aroma and Taste Create Flavor
According to Jenni Field from the Pastry Chef, the best pairings are always a combination of taste and aroma.
Without aroma, your ability to taste is lessened. When determining how to pair certain flavors, consider how they smell together.
Field used the analogy of biting into an apple and a potato with your nose both plugged and unplugged. You'll notice a difference in taste when you can't smell the aroma of the food. 
Use this analogy when pairing flavors. If the smell of root beer and orange juice makes you want to immediately pinch your nostrils shut, the two flavors likely won't pair well either.
This leads me to my next point, which is to use more than just your nose to mix flavors together!
3. Pair With Your (Common) Senses
We all have five senses, most of which contribute to how something tastes. Our tongues might be doing most of the work, but our touch and smell senses are also in use.
This is because these other senses are responsible for contributing to the item's flavor. 
Believe it or not, you can use your other senses to pair flavors as well—certain things might just look gross. But the most important sense to use is your common sense.
Experiment with flavors in small portions so as not to ruin anything that you make if the pairings don't work out together.
Consider practicing with flavors that you already know will taste great together.
For example, peanut butter syrup in a banana smoothie is a safe combo, as long as you enjoy peanut butter and bananas.
Even a coffee spoonful of cinnamon syrup in your morning coffee is a good start.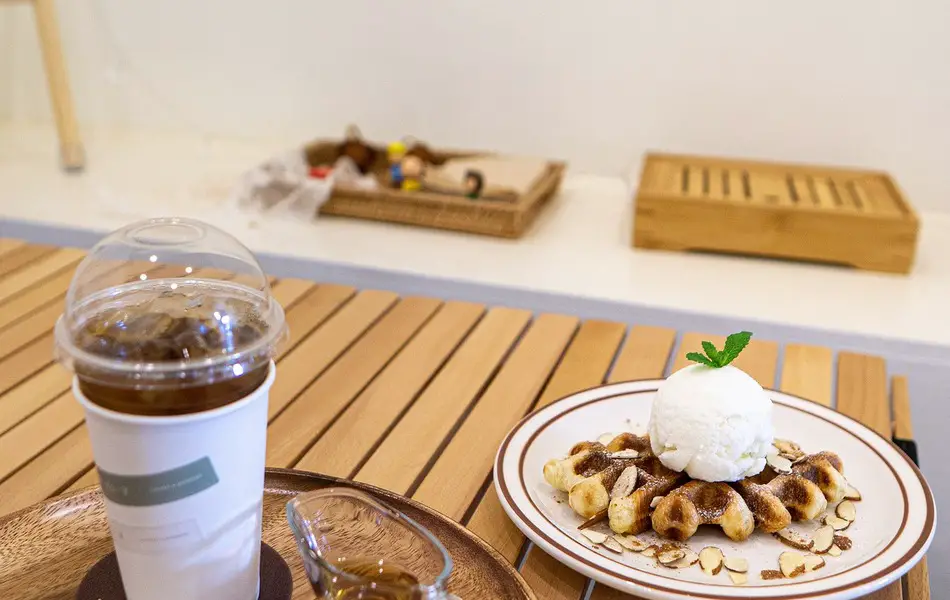 4. Common Pairings
Maria is a self-taught Master Chef who has been cooking for well over thirty-five years.
She runs and teaches at The Cultural Kitchen, an Ottawa, Canada-based cooking school.
In an interview with her, Maria offered a number of common pairings that can kickstart your flavorful syrup journey.
Some of them are:
Apples with salted/unsalted caramel, warm spices like cinnamon
Chocolate with coffee, peanut butter, caramel, mint, or marshmallows
Pumpkin with warm spices, pumpkin seeds
Lemon and lime with basil or mint, pound or shortcakes
Berries with citrus, mint
Oranges with cinnamon, mint, chocolate, ginger or bitters, crepes
Cherry with vanilla
Maple with pork
Pomegranate syrup with lamb
The list goes on and on. Of course, it was easy for Maria to fire off a seemingly endless amount of flavorful pairings, but experimentation is how she accumulated so much knowledge on the subject.
She also suggested two different books: The Flavor Matrix by James Briscione and The Flavor Thesaurus by Niki Segnit (both available on Amazon.com).
These are excellent reads to learn more about the science behind food pairing. 
Many specialty coffees require ground or roasted coffee, so you'll want to know the basics of roasting and grounding beans. If you need help with that, check my article on the 10 most popular coffee roasts.
To summarize the guidelines, include as many senses as possible when choosing your pairings. After all, we use four out of five senses to decipher flavor as it is.
Don't mix flavors that very obviously don't pair well together—think lemon syrup in a latte—and get familiar with typical food and flavor pairings for a better understanding. 
Conclusion
All in all, coffee syrups can be used in so many different ways it's impossible to name them all. They can be mixed into virtually anything, including but not limited to cocktails and desserts.
They can also be used as a spread or a pour on various meals!
It's only a matter of experimentation regarding coffee syrups – use some creative license to explore the unlimited possible recipes that can handle a little extra flavor.
Sources