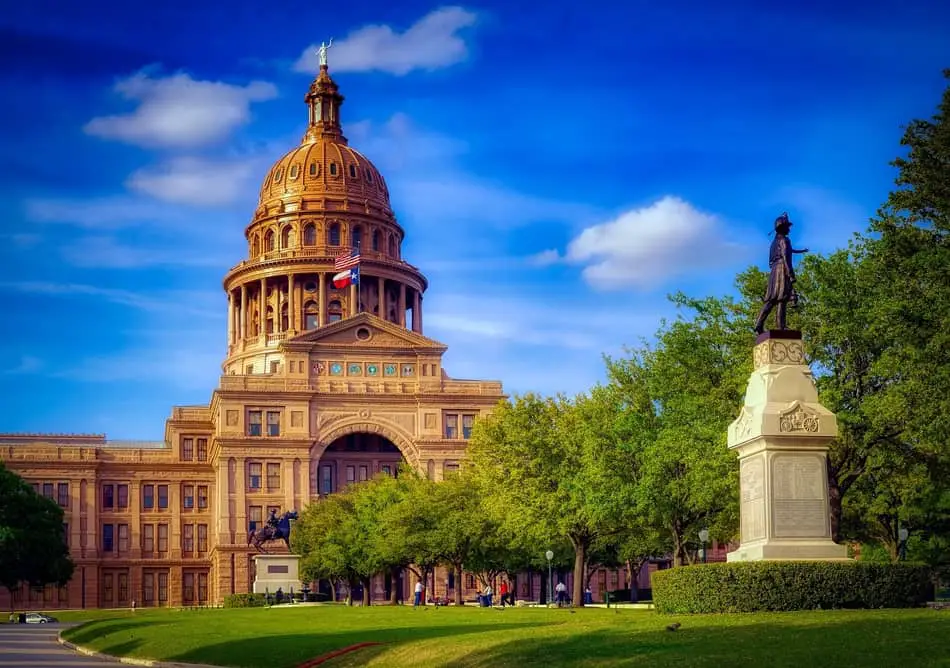 Austin's specialty coffee roasting scene has really come a long way in the last few years. And so with all the choice that's now on offer, it's difficult to know just who the best coffee roasters are.
In no particular order, I've put together a list of my favorite coffee roasters roasting the best coffee beans in Austin, Texas. I provide you with a little background on each roaster along with what they have to offer this year.
Wild Gift
Wild Gift Coffee Roasters is owned by Clancy Rose, Jenée Ovitt, and Rob Ovitt. The team added a passionate coffee lover, Jared Hill, in 2018. A native Austin, Clancy Rose started his journey in the coffee industry after high school.
Clancy has always loved to tour the world to learn more about coffee. He started his journey as a barista before becoming an experienced coffee roaster. Currently, Clancy has the role of green coffee buyer. His obsession with rare coffee and other rare species continues to ignite his passion for coffee.
Despite having been born in Texas, Jenée Ovitt learned about life in New York and coffee in North Carolina She returned to Austin to realize her coffee dream, using her skills to ensure the quality of Wild Gift's coffee and to welcome all coffee lovers.
Rob Ovitt grew up in Southern California on a diet of gas station coffee and ocean breezes. In the late '90s, Rob Ovitt moved to Austin. It is here in Austin where he became passionate about quality coffee.
He is the senior member and takes up the role while maintaining his youthful optimism. He spends most of his time producing quality roasts, training, producing, and cupping. Rob also loves spending his time swimming at Barton Springs. His love for coffee and coffee lovers is unquestionable.
Jared Hill joined the Wild Gift crew in 2012. At the time, Wild Gift Coffee Roasters had just opened a coffee shop next to his apartment in Fullerton. He left his lucrative career as a saxophonist to begin his coffee career. Jared is one of the best coffee roasters in Austin and the surrounding areas.
Greater Goods
Trey Cobb and Khanh Trang lead greater Good. Trang sources the finest coffee to give Austin coffee lovers the best experience. Greater Goods Coffee Roasters prides itself in its meticulous preparation.
This growing coffee company gives back to the community by pairing each roast with a local charity. The local charity stands by its slogan, 'Let's Make Good'. Apart from the Dripping Springs location, Greater Goods also has two coffee shops in Austin, Bee Cave, and the flagship location in East Austin.
Austin architect, Michael Hsu, designed its flagship venue creating an elegant spot in homely Austin surrounds. The flagship venue features a training camp, roasting demos, and campus cupping lab.
The location at Pedernales features comfortable couches tucked next to bookshelves. Coffee enthusiasts who visit this location will have the freedom to enjoy quality roasts in the large communal tables and outside patio.
Only 2 percent of all worldwide coffee meets Greater Goods Coffee's specialty-grade requirement, so you know the coffee is of the highest standards.
The Austin coffee roaster also prides itself in smoke-free roasting that requires 80 percent less energy than typical roasters. Coffee lovers also enjoy their unique packaging and preparation.
Progress
Progress Coffee Roasting is co-owned by Joshua Bingaman and James Benson. This popular coffee roaster in Austin started life in 2004 as a small café located on Austin's Eastside. Five years later in 2009, Progress diversified into coffee roasting.
Joshua Bingaman, the founder of Progress Coffee Roasting had the vision to change the community by creating a gathering spot for East Austin residents. He created an eclectic mix of artists, designers, musicians, and locals. The company has continued to thrive in the area ever since.
James Benson became friends with Joshua several years ago as Joshua's boot company was growing in popularity. Before meeting Joshua, James was working in management and operations for local restaurants. However, he still maintained his love for coffee.
After joining Progress, he combined his experience and love for coffee to make Progress one of the most popular coffee roasters in Austin and the surrounding areas. James Benson is in charge of production, sales, and marketing.
This coffee roaster roasts its coffee to avoid the frustrations of market fluctuations. By sourcing its coffee, Progress Coffee Roasting also ensures high quality and fair prices.
Progress sold its café some time back to focus on roasting, which gave the company a robust framework for growth.
Although the café allowed the company to foster relationships with the community, it has continued to work with local groups since its closure. Progress takes part in various fundraising events and is making plans to start a new café soon.
Cuvée
Cuvée Coffee started life in 1998 as an experiment that has continued to this day. The coffee roaster began by building a direct trade network to ensure quality and consistency.
The company since built an outstanding lab space in Austin. The company has also pioneered Nitro Cold Brew in a widget-activated can.
Located in East Austin, this rad shop has a laid back approach and lives to its standards. Their black and blue coffee makes Cuvée Coffee a unique destination for all coffee lovers.
Austin coffee lovers can enjoy a cold brew and various craft beers and wines. However, customers can only enjoy their popular beer in-house after TABC shut down the company's crowler machine. The good news is that the equipment will be back after a ruling by a Texas judge.
LeverCraft
His passion for repairing vintage lever espresso machines pushed Eric Mann to start Levercraft Coffee. Eric fell in love with the complex process of creating quality expresso drinks several years ago.
He thought he needed expensive equipment to make great espresso until he met his close friend who introduced him to vintage espresso machines, which completely changed his opinion.
Eric fell in love with repairing lever espresso machines and invested in artisanal small-batch roasting. He has also become the go-to option for several local businesses in need of need quality coffee. Apart from the full-service specialty coffee trailer, LeverCraft also offers quality coffee through their website.
LeverCraft sources high quality and original coffee. The roaster then prepares, roasts, packages, and delivers the coffee with love to coffee lovers in East Austin. Eric prides itself on producing quality roasts whilst experimenting with new beans to give coffee lovers the quality they deserve.