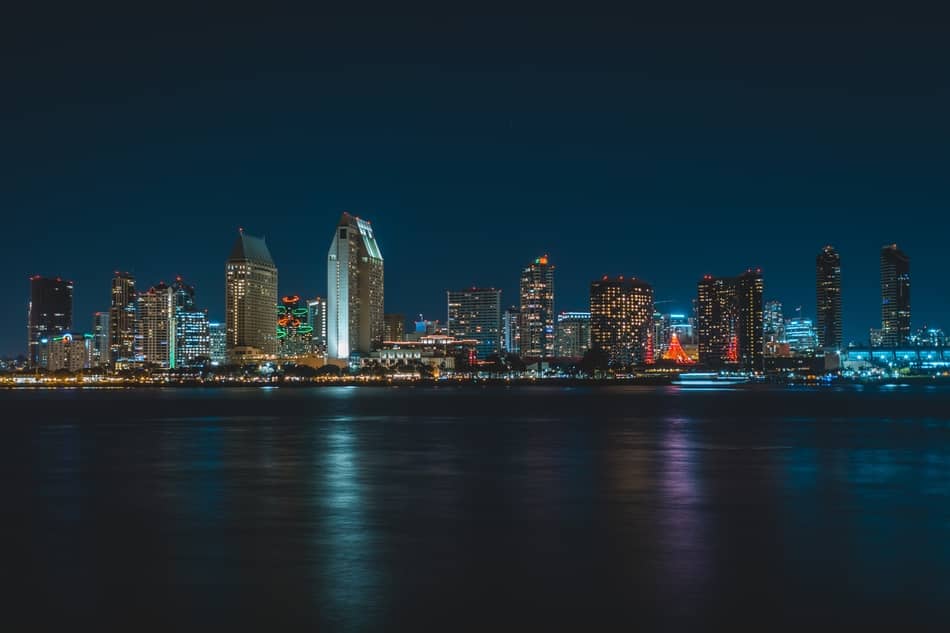 San Diego has an envious number of excellent specialty coffee roasters that rivals any US city. But with all that choice, it's difficult to know just who the best coffee roasters are.
In no particular order, we've put together a list of our favorite coffee roasters roasting the best coffee beans in San Diego, California. We provide you with a little background on each roaster along with what they have to offer this year.
Mostra
Mostra is an immigrant-owned coffee roasters founded in 2013 by four Filipino-American friends in Carmel Mountain Ranch.
From novice roasters with zero experience, Mostra has thrived, becoming the 2020 Roast Magazine's Micro Roaster of the Year. This coveted award is given to coffee roasters producing less than 100,000 pounds per year.
Mostra was actually inspired four years earlier by founders Beverly Magtanong and Jelynn Malone after the pair traveled to the Philippines on a goodwill trip, where they helped build homes for local families.
The founders wanted to bring awareness of this seemingly forgotten coffee-producing country that was once the fourth largest coffee producer in the world. Today, Mostra works directly with the Sitio Belis farm in the Northern Philippines to source beans for one of its single-origin coffees.
On the Mostra website, you'll find a range of blends, single origins, and decaf options that is sure to suit all tastes.
You'll find every roast profile you could want, from light to medium to dark. There's even a blend that's been specially developed for making delicious cold brew coffee, too.
Bird Rock
Bird Rock Coffee is a San Diego coffee roaster that focuses on building strong ties with the farmers and the community. This coffee roaster strives for perfection. They produce roasts that meet high standards while respecting coffee farmers who work hard to grow quality coffee beans.
Due to their commitment and dedication to prepare and produce quality roasts, Bird Rock coffee was recognized as the roaster of the year in 2012. Roast magazine awarded this coffee company with this once-in-a-lifetime award. San Diego is now on the map, thanks to the kind of roasts Bird Rock coffee roasters have been producing.
Some of the global achievements Bird Rock Coffee has made over the past years include a score of more than 90 from coffee reviews. The company also scooped a 2017 Good Food Award.
The company works with a Q-Grader certified roaster alongside experienced and certified staff. The company holds weekly cuppings, which are open to the public. This is a great opportunity to learn about the selection process involved.
The company engages in direct trade with farmers to respect the fair trade structure and appreciate farmers. Moreover, the company believes in giving back to the farmers and the community by participating in community events.
Bird Rock Coffee Roasters has several cafes, including La Jolla, Bressi Ranch, Little Italy, Morena, Pacific Beach, and Torrey Pines.
Jaunt
This fast-growing coffee roaster was founded on the belief that coffee should provide a thoughtful experience instead of a mindless necessity. The company was founded in 2018 and has continued to produce quality roasts in San Diego.
Jaunt Coffee Roasters uses ethically sourced beans, which are meticulously roasted. The company prepares all their roasts with care to give customers value in every sip. Customers who have tested roasts from Jaunt Coffee know that coffee is a journey and Jaunt is the guide.
Jimmy Silva established Jaunt Coffee Roaster in 2018. Before starting his coffee roasting business, Jimmy Silva worked with his wife at their coffee stand. The coffee stand was known as Morning Bird Coffee and was established in 2014.
In 2015, Jimmy traveled around Europe and visited several specialty coffee shops. His passion for coffee and skills grew in 2016 when he worked on a coffee farm in Peru. This experience allowed him to learn more about coffee production. The experience also motivated him to visit Mexico and Colombia.
His experience in Mexico, Colombia, and Peru allowed him to visit several farms and observe such things as fermentation, quality control, dry mill operations, and sustainability practices. These journeys also allowed him to learn about different cultural practices and norms. This pushed him to start sourcing his own coffee and become a roaster.
Jaunt Coffee Roasters strives to help coffee enthusiasts understand what it takes to produce quality roasts. The company uses the values gained from these trips to produce quality roasts that reflect the hardworking farmers and pickers.
This coffee roastery is located at 8680 Miralani Drive, Suite 134, San Diego, CA 92126.
Dark Horse
Dark Horse Coffee Roasters is about to open its first South Bay storefront. It will be inside a 200-square foot space at Third Avenue in Park Plaza and F Street. Coffee enthusiasts will have the chance to sample the company's popular espresso, drip, and specialty drinks like the champ and salted maple latte.
The company also collaborates with its sister company, Mutual Friend Ice Cream to provide coffee lovers with rotating soft-serve ice cream flavors made from its single-origin beans. Apart from that, coffee enthusiasts will have the opportunity to sample skinny donut treats and other retail items.
This new location is the sixth location the company has in San Diego. Dark Horse opened its first location in 2019 at Steelcraft Food Hall in Garden Grove, Orange County.
Bryan Charlson, the cofounder of this fast-growing coffee roaster, says that the Chula Vista location is something they have been following for some time after most of their customers voted for it.
Dark Horse also has cafes at La Mesa, San Diego and Normal Heights San Diego, Golden Hills, San Diego, and North Park San Diego.
Coffee and Tea Collective
Coffee and Tea Collective is a coffee roaster founded by a group of people who share the same passion for coffee. The founders of this coffee roaster were motivated to build their coffee empire after noticing a lack of attention and care towards small-batch coffee roasting in San Diego.
This motivation pushed them to create a roastery and tasting bar that will allow them to share their passion with other coffee enthusiasts.
The Coffee and Tea Collective has a small roastery and tasting room that allows them to focus on their roasts from seed to cup. This coffee roaster takes pride in sourcing high-quality coffee beans and brewing them with love and care to give coffee loves the experience they deserve.
The company strives to engage with each client and maintain consistent quality over time, keeping in mind that coffee is a craft and not a convenience.
Lofty
Founded in 2011, this coffee shop and bakery has several locations in San Diego county. Each location is different from the rest, giving coffee lovers a unique and wonderful experience.
Some of the popular locations include the Little Italy bakery where all their baked goods are created and the Coast Highway location where coffee lovers can enjoy artistic roasts. The Coastal Communion Point in Solana Beach and the Encinitas. Although the company has several locations, its ethos remains the same.
The company strives to create relationships with every person who walks into their shops and the community. Lofty Coffee sources its ingredients from local organic farms since it is a community hub. Coffee enthusiasts who have been to any of their shops can attest that Lofty Coffee provides more than just coffee.
Lofty has a reliable and convenient online presence to make it easier for coffee lovers to enjoy quality roasts at any time of the day.