Scandinavia is consistently voted one of the happiest places to live on earth. Could the tradition of taking fika each day add to that happiness? Let's take an in-depth look at Swedish fika.
Fika is a social institution in Swedish culture. Fika is the interruption of an activity in order to have coffee and cake with family, friends or colleagues. Fika is time away from busy, modern life. It's about slowing down and being in the moment. Fika is both a noun and a verb in the Swedish language.
But surely we all take out a few minutes each day for a cup of coffee. So what's so different about Swedish fika?
What is fika?
Fika, pronounced fee-kah, is a lot more than a coffee break. Fika is ingrained in Swedish culture. In fact, it's one of the first words you'll learn along with hej (hello) and tack (thank you).
It's a time to stop what you're doing, slow down and appreciate life. Fika can be taken alone or with a friend. It can be at home, at the workplace, out in a park, or at your favourite local café.
Fika is normally a cup of coffee accompanied by some sort of sweet treat such as a cinnamon bun (kanelbulle). However, it doesn't have to be coffee and it doesn't have to be taken alongside a sweet pastry.
It could be tea, juice, or even a glass of water alongside a traditional Scandinavian open sandwich, for instance. The important thing is that you stop with the hustle and bustle of busy, modern life and take a moment to unwind, to relax, to contemplate, to enjoy life. That's fika.
For most, it's enjoyed with someone close such as a family member or a good friend. It's what the modern generation would probably call spending 'quality time' together. Put down your phone, ignore your WhatsApp, forget your workload, and enjoy where you are and the person you're with right now.
Swedish fika is always accompanied by something small to eat. It should always be something homemade. The Swedish love nothing more than a cinnamon bun or an almond tart when taking fika.
Published in 1945 and still in print today, the book Sju Sorters Kakor (printed in English as Swedish Cakes and Cookies) provides over 100 different recipes for cakes and biscuits and is considered the fika Bible.
Every Swedish home has at least one copy of this legendary book. Why not buy yourself a copy on Amazon?
Fika at the workplace
Don't go thinking that having a cup of coffee and a nibble at your work desk whilst scrolling through your Instagram is fika. That's just five-minutes with your mobile that you like to do at every given opportunity. Fika is about getting away from busy life.
Fika isn't just a ritual, it's actually mandatory at some Swedish workplaces. And twice a day! Fika is so ingrained in Swedish life that it's even respected by huge companies such as Volvo. Swedes will tell you how they are so much more productive because of fika.
What time is fika?
Many people take fika twice a day, once in the morning and then again mid-afternoon around 3pm. It's not breakfast or lunch; fika is something in addition to the three main meals of the day.
But don't worry, there's no fika police. You can take fika at any time you want. And it can last anything from 10 minutes to several hours. It's up to you and who you're with.
What fika isn't
In Britain and America, having a coffee and a bite to eat is more about a caffeinated and calorie-dense energy boost used to get us through the drudgery of the day than about contemplating life and all its wonders.
Maybe this is because you won't find the word fika in any other language. The Swedes want to keep the word fika untranslated so that the meaning doesn't become obscured into meaning a normal break of any kind.
Fika is special and I don't think the Swedes should keep it to themselves. So how did fika come about?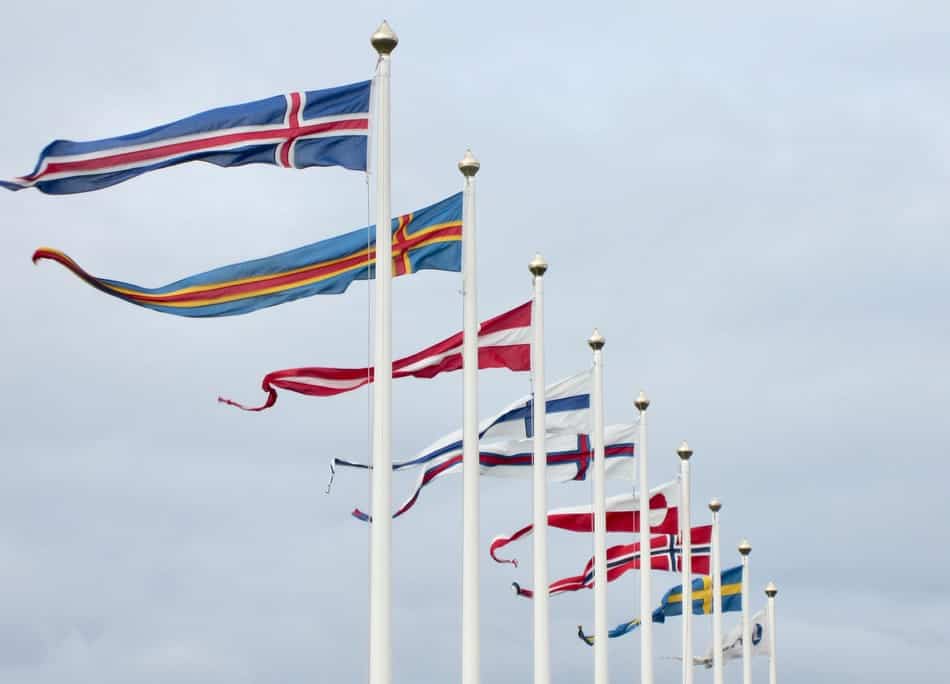 Fika in Norway and other Nordic countries
The fika concept isn't just observed in Sweden but in other Nordic countries too. However, although the word fika is occasionally heard in Norway, it's mainly just the Swedes that use the word.
The Nordic countries drink a lot of coffee. In fact, Finland is, per capita, the largest consumer of coffee in the world. Sweden comes in second place with Iceland, Norway and Denmark taking third, fourth and fifth places respectively.
The fika concept definitely contributes a great deal to the amount of coffee that is consumed by the Nordic countries.
A type of fika is observed in Denmark and Norway in much the same way, but they refer to it as just kaffe (coffee). This is because the focus is more on the coffee and the conversation, with a sweet accompaniment viewed as an optional extra.
When it's more of an organized affair, it'll be accompanied by something sweet, and the Danish and Norwegians refer to this as kaffeslabberas. In Iceland, the same tradition is known as kaffiboð.
Just as in Sweden, Finnish workers also enjoy mandatory fika-like breaks in the morning and afternoon at their places of work. The tradition is sometimes called mennään kahville in Finnish, but the term is becoming outdated.
The history of fika
Coffee was banned no more than five times between 1756 and 1817 due to fears of people getting together at coffee houses to discuss overturning the Swedish monarchy.
Did you know that the same thing happened in Turkey exactly two centuries earlier? Read my article on Turkish coffee and its history.
Even when coffee was legal, women were still banned entirely from coffee houses, so instead, they organized their own coffee gatherings in the home. This tradition turned into kafferep.
Loosely translated as coffee gathering, kafferep was no humble affair as fika is today. It was a lavish spread of seven types of baked goods to be taken at a table laced with fine cloth and accompanied by coffee drank from the householder's finest china.
The baked goods were eaten in order of sweetness:
Wheat bread
Light sponge cake
Dark sponge cake
Light, dry biscuit
Dark, dry biscuit
Filled biscuit
Sweet pastry or torte
Guests were even ranked according to importance. The hostess would place the top ladies either side of her and the rest by order of rank. The order of rank was largely decided by the status of the woman's husband, with unmarried women being the lowest.
This is a far cry from modern Swedish lagom, where appropriateness and egalitarianism are the order of the day. And so that is how fika came about. A toned-down version of kafferep which anyone of any status can enjoy without fear of judgment.
Kafferep is still held dearly to many Swedes as part of the heritage and culture of early 20th-century living and had somewhat of a revival at the turn of the millennium.
Where does the word fika come from?
The word fika is derived from the former Swedish word for coffee: kaffi. Switching a few of the letters around gives you the word fika.
Fika is both a noun and a verb. Today, fika has come to mean 'coffee' when used informally as a noun and 'to have coffee' when used as a verb.
The word also prefixes other nouns such as fikarast (or fikapaus) and fikabröd meaning fika-break and fika-bread respectively.
You'll hear Swedes say "Ska vi fika?" which, translated into English, means "Shall we take fika?"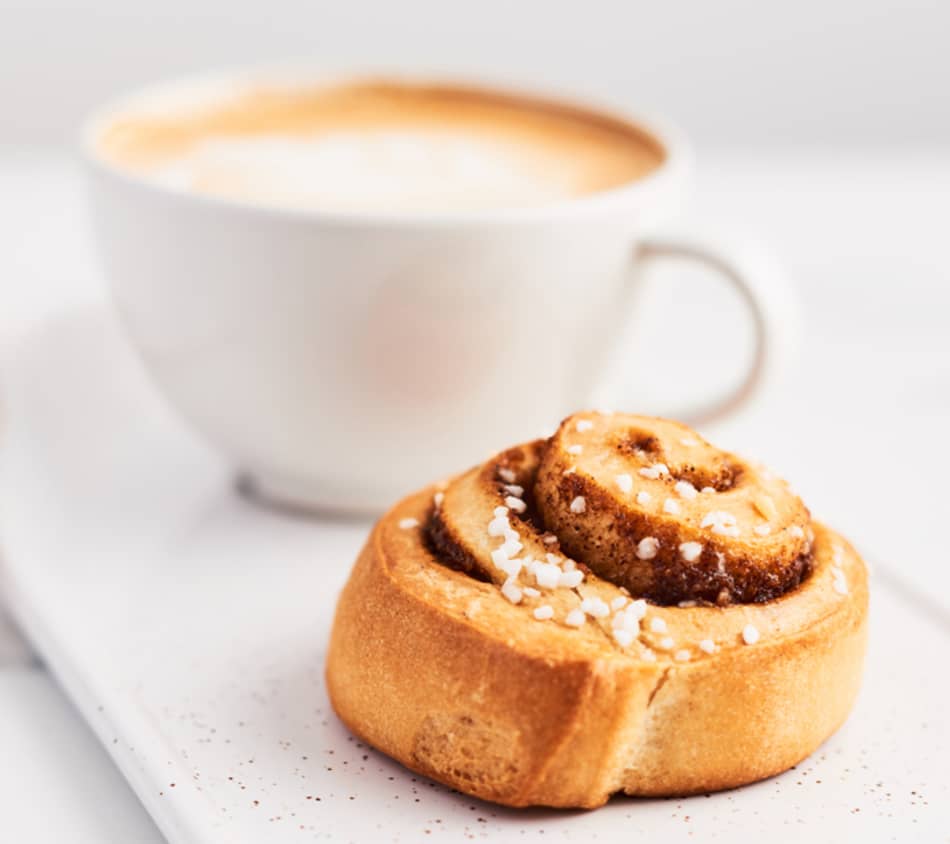 Try fika at home: fika coffee and fika food
Ok, so the first bit is easy. You'll need to brew up a strong batch of Swedish-style coffee.
You'll need to add a lot more coffee than you normally would. Go for around 100g of coffee per litre of water. The Swedes like to brew their coffee using either an electronic drip brewer, French press, or an Italian moka pot.
Next comes some sort of sweet treat that has to be homemade. You can't get more Swedish than kanelbullar (cinnamon buns), so here's an authentic Swedish recipe:
Ingredients (20 pcs)
Dough
50g (2oz) yeast
100g (4oz) butter
300ml (10oz) milk
100g (4oz) sugar
750g (5 cups) wheat flour
1 pinch of salt
Filling
100g (4oz) butter
20g (0.7oz) ground cinnamon
100g (4oz) sugar
Glaze
egg, beaten
granulated sugar
Method
Melt the butter in a saucepan. Add the milk and heat to body temperature, about 37°C (99°F).
Crumble the yeast into a bowl. Pour a little of the liquid over the yeast and stir until dissolved. Once dissolved, add the remaining liquid.
Add the sugar, wheat flour, and salt to the bowl. Work the dough gently by hand or by machine until the dough comes away from the edges of the bowl. Cover the dough and allow to rest for 30 minutes.
Prepare the filling: mix the butter, cinnamon, and sugar together to form a paste.
Remove the dough to a workbench and knead it gently with a little flour. Roll the dough out to approximately 30x40cm (12″x15″).
Spread over the filling paste evenly leaving an inch border around the edges. Fold the dough over like a book, enclosing the paste.
Divide the dough into 20 pieces and cut into strips. Roll the strips around two fingers. You can make it into a knot if you like.
Allow to rest another 20 minutes. Preheat the oven to 240C/475F/gas mark 9.
Brush the buns with the beaten egg and sprinkle over some granulated sugar.
Bake the buns in the middle of the oven at 240C/475F/gas mark 9 for around 8 minutes.